This policy explains how your personal information will be treated when you access the Fusion Graphics website.
What information do we collect?
We do not collect any personal identifying information without your knowledge when you visit our site.
If you wish to use our call back service we will collect certain information such as your name and telephone number.
We will collect further information if you contact us with comments or specific requests.
How do we use your information?
The personal identifying information is used to call you back as requested by you. The cookies information is used to help us understand more about how our website is used and to improve our site.
We will not supply your name and address to any third party without your consent except where required to do so by law.
Safeguard of Information
We regularly review our security standards and procedures to help prevent unauthorised access to personal information, improper use or disclosure, unauthorised modification and unlawful destruction or accidental loss.
Access to your personal information
You have the right to request a copy of the personal information Fusion Graphics holds about you and to have any inaccuracies corrected.
Please address requests to the Data Protection Officer, Fusion Graphics, 79 Memorial Road, Hanham, Bristol BS15 3JQUK.
Call us on: 
0117 379 0998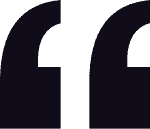 Having been let down by other companies I decided to use a small local company. Running a small business myself I know that I go the extra mile to offer good service and this was 100% the case with Steve.
I have had numerous pleasing comments from both work colleagues and clients and I am already reaping the benefits of advertising my business as I travel through Kent and Essex.
- Ros Londors, Willows Technology
He is a pleasure to work with, very helpful, knowledgeable, punctual and efficient. From producing high quality banners to window graphics and much more, Steve has always been very reliable and also very competitive in terms of cost.
- M. Hasler, Mirakle Productions