Call us on: 
0117 379 0998
Why re-build when you can refurbish?
With the increasing cost of running a large facility like a Hotel, Restaurant or Gym, keeping upto date with the latest styles, colours schemes and finishes can be an expensive business.
This is where Architectural Vinyl's come into play. We can update old tired furniture, walls, bathrooms & doors with our extensive ranges of architectural vinyl. With over 2000 finishes we can give your interior spaces a new modern look at a fraction of the cost of a re-build.
You can change the colour of your wooden fittings, create marble or metallic effects, re-cover old tables and chairs or simply change the colours of all your doors to fit in with a new corporate scheme or re-brand.
Kitchen make overs are now very popular saving you thousands on a new kitchen. We can wrap cupboards, splash backs and even tiled surfaces, installs are quick and clean giving you a whole new look in a matter of days. Please get in touch though our enquiries page for more information on all our products and services.
Call us on: 
0117 379 0998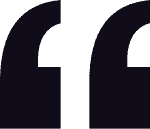 Having been let down by other companies I decided to use a small local company. Running a small business myself I know that I go the extra mile to offer good service and this was 100% the case with Steve.
I have had numerous pleasing comments from both work colleagues and clients and I am already reaping the benefits of advertising my business as I travel through Kent and Essex.
- Ros Londors, Willows Technology
He is a pleasure to work with, very helpful, knowledgeable, punctual and efficient. From producing high quality banners to window graphics and much more, Steve has always been very reliable and also very competitive in terms of cost.
- M. Hasler, Mirakle Productions