This site uses cookies – small text files that are placed on your machine to help the site provide a better user experience. In general, cookies are used to retain user preferences, store information for things like shopping carts, and provide anonymised tracking data to third party applications like Google Analytics. As a rule, cookies will make your browsing experience better. However, you may prefer to disable cookies on this site and on others. The most effective way to do this is to disable cookies in your browser. We suggest consulting the Help section of your browser or taking a look at the About Cookies website which offers guidance for all modern browsers
Call us on: 
0117 379 0998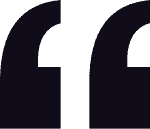 Having been let down by other companies I decided to use a small local company. Running a small business myself I know that I go the extra mile to offer good service and this was 100% the case with Steve.
I have had numerous pleasing comments from both work colleagues and clients and I am already reaping the benefits of advertising my business as I travel through Kent and Essex.
- Ros Londors, Willows Technology
He is a pleasure to work with, very helpful, knowledgeable, punctual and efficient. From producing high quality banners to window graphics and much more, Steve has always been very reliable and also very competitive in terms of cost.
- M. Hasler, Mirakle Productions